The JetBlack™ is an innovative, safe and effective tool for personnel-clean down and de-dusting operations - particularly useful in industrial environments.
Supplied in either a wall-mounted or portable format, the JetBlack™ can easily and effectively remove dust, liquids and debris from either people, machinery or components.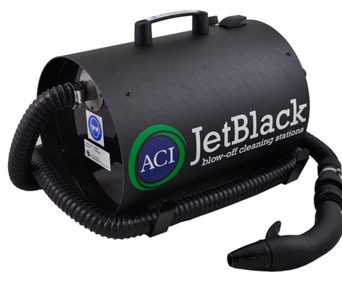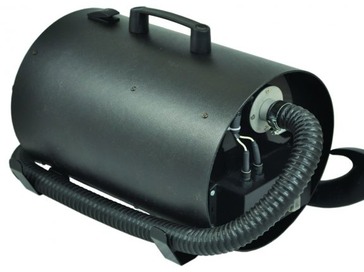 Wall-Mounted version
Portable Version
Anti Static Portable Version
ACI's JetBlack™  is a safe alternative to compressed air, useing less energy and emitting less noise than compressed air units. The ACI's JetBlack™ blower-driven system delivers a high volume of air at a relatively low pressure - only 2.52 PSI (200 mBar), well below OSHA standards.
The lower pressure means ACI's JetBlack™ can be safely aimed at virtually any part of the body (except eyes and ears); even direct contact with skin poses no hazard. As always, exercise caution when using any machinery. ACI's JetBlack™ is available in either portable or wall-mounted models, with options ranging from a switch-activated model with a foot pedal to filters and a static neutralization kit.
JetBlack™ features include:
Safe - high volume, low pressure air poses no threat to personal safety.
Lower noise levels - below 78db(A), noise emissions are typically lower than compressed air nozzle units
Effective and Efficient - blower-powered air costs less than 10% of the equivalent compressed air generation
Rugged construction - constructed from high grade plastic
Versatile - three models available
For more information click here.