Single inlet backward bladed/radial bladed or curved forward bladed, ATEX rated centrifugal fans.  ACI's ATEX approved fans can be Stainless Steel, Mild Steel or Aluminium.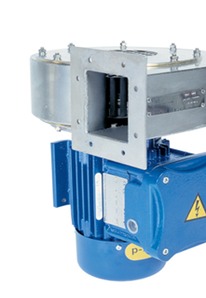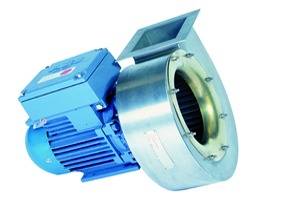 Consideration must be given to any agressive substances in the atmosphere with regard to the material used in their manufacture. If required, special paint finishes are available. 
Key Performance Figures:
Flow rates up to 200,000M³/hr
Pressure up to 150mBar
Increased Safety Motors (EExe)
Flameproof (EExd)
Non-Sparking (Ex N)
ATEX Features:
In order to supply fully compliant ATEX units, the end-user must provide ACI with the essential details on the environment in which the fan will be required to operate. The ATEX Directive sets out the main duties on end-users of fans as:
To prevent the formation of explosive atmospheres
Assessment of explosion risk
Classification of the workplace into Zones
Select ATEX products according to Zone
Prepare an explosion protection document
Identify hazardous areas using warning signs
ACI has a form available that the end-user/client needs to complete - however, if you are uncertain on any aspect of the ATEX Directive we would recommend that you contact to ACI.
For more information click here.