Air Tech's range of industrial air movement products is capable of solving many industrial applications or problems. The current range of products includes: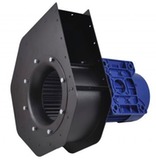 Centrifugal Fans 
ACI's Centrifugal Range of fans and blowers currently includes curved forward bladed Centrifugal Fans(available in single or three phase, DC or 400Hz and ATEX Versions),Slimline, Multi Stage, EP10A Compact and QB EC series.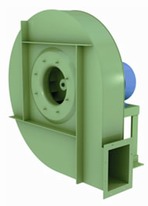 Radial & Axial Fans 
ACI's offer an extensive range of low to high-pressure Radial Bladed and Axial Fan units. These units can be fitted with directly coupled AC motors (2 or 4 pole), or supplied with extended shafts for belt driven applications.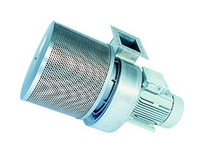 Atex Rated Fans
Single inlet backward bladed/radial bladed or curved forward bladed, ATEX rated centrifugal fans.  ACI's ATEX approved fans can be Stainless Steel, Mild Steel or Aluminium.

Air Knife Drying Systems
Air Knife Drying Systems are blower-driven solutions that have the effect of increasing production eficiencies and saving significant running costs.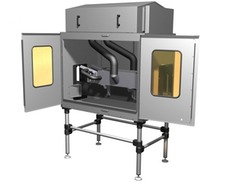 DRI-Line Series 
ACI's DRI-Line Series is a collection of blower-driven bottle and can drying systems specifically designed for the Global Food & Beverage Industries.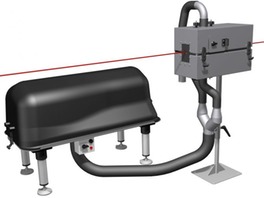 Line-Dry
ACI's 'LINE-Dry' System solves the problem of removing moisture from high speed cable and wire products, whilst also saving energy and reducing running costs when compared to compressed air nozzle arrangements.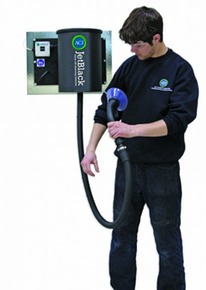 Jetblack Cleaning Stations
A safe and effective tool for cleaning and de-dusting operations in factory environments. Available in either wall-mounted or portable formats, the unit readily removes dust, liquids and debris from both people, machinery and components quickly and efficiently.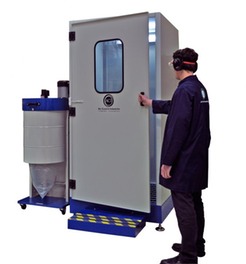 Clean Down Booths
Provides a safe and highly effective means for removing and extracting and/or collecting residue (such as dust and fibres) from people. The powerful air flow produced by the integrated JetBlack and the method of extraction means the booth is a completely safe solution.